Wise Move May 31 2022 
Window treatments let you control the amount of light, privacy, and temperature in your home while also coordinating your decor. While you have many alternatives, the most popular are blinds with adjustable slats and curtains made of fabric panels. Curtains and blinds each have their own set of advantages and disadvantages.
We've compared blinds and curtains and listed a few differences to help you choose the best one after moving to your new home.
What Are Blinds?
Blinds are slatted or vanes-based window coverings that cascade down or over a fenestration, such as a sliding door or window. The coverings are held together in a stacked pattern by drawcords that can be pulled manually or motorised to provide privacy and sun control.
You can make an instant shift with a simple pull of cords or twist of a rod. However, blinds don't entirely block light. Instead of assembling blinds as a stand-alone piece of décor, you can mix them with curtains to create window treatments that can completely block out light from the sun.
What Are Curtains?
Curtains, unlike blinds, are softer window coverings. They are made of light or translucent cloth or other material meant to block or hide the sun's rays and air drafts. A curtain's versatility is one of its main advantages.
There are many creative and attractive ways to decorate a window or door with curtains tastefully. Curtains have the disadvantage of not providing much light control due to their lightweight material. This problem can be solved by combining curtains with different window treatments such as blinds to create a complete window solution.
Curtains vs Blinds: Function and Size of the Room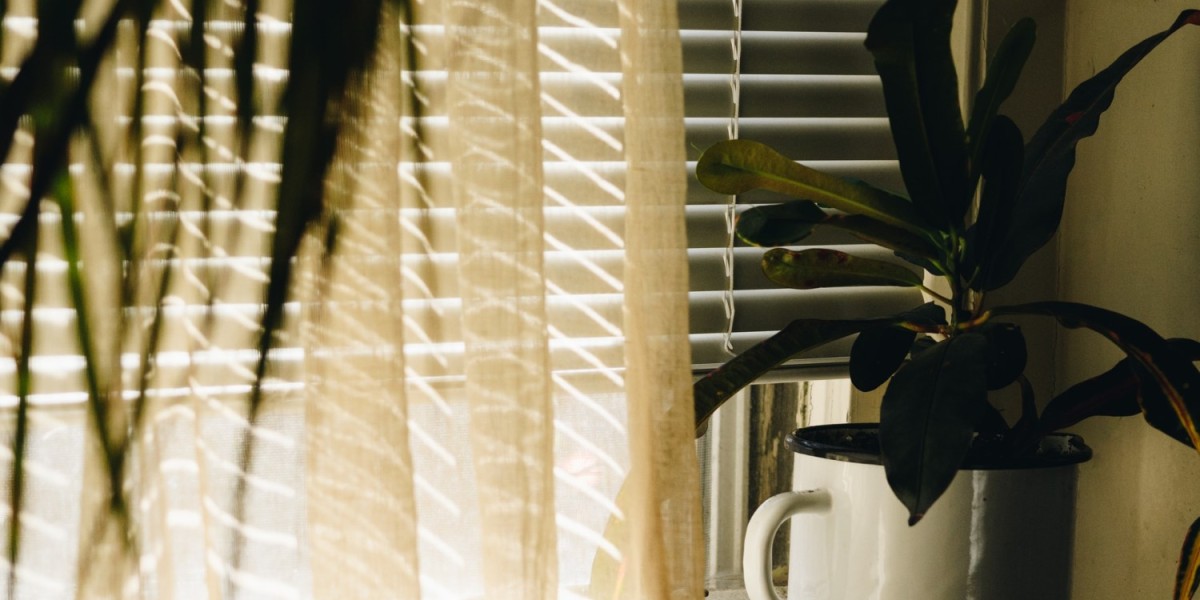 Determining the size and function of the room where you will be installing window coverings is important. The appropriate window covering will need to complement the room while also bringing warmth and texture.
A full-length curtain will look great in spacious rooms such as a large living room, dining room, or bedroom for a more sophisticated and warmer effect. Blinds are usually better suited to smaller bedrooms or smaller parts of the house with windows.
Blinds are better for moist environments like the bathroom and kitchen. It's worth noting that blinds are recommended if there is any furniture below the window, such as a bed or a sofa.
Ease of Maintenance
Curtains are easy to care for as they can be dry cleaned or cleaned in the washing machine. On the other hand, Roman blinds must be dismantled and washed separately before reassembling. In contrast, Venetian blinds need regular maintenance since the slats tend to collect dust and be cleaned regularly. Because the cords or strings of the blinds may become twisted due to harsh handling, only professionals should repair or install the blinds.
Light Control
Because blinds feature vertical or horizontal slats that can be manipulated to adjust the light, they provide more light control options.
You can do the following with blinds to control the light:
Raise or lower Venetian blinds by pulling the lift cord

Rotate and adjust the slats to control the amount of light entering the room using vertical blinds

Move vertical blinds from one side to the other
On the other hand, curtains can filter natural light coming in through the window by using light or sheer curtains, or they can entirely block it out using heavier fabrics like velvet curtains.
Energy Efficiency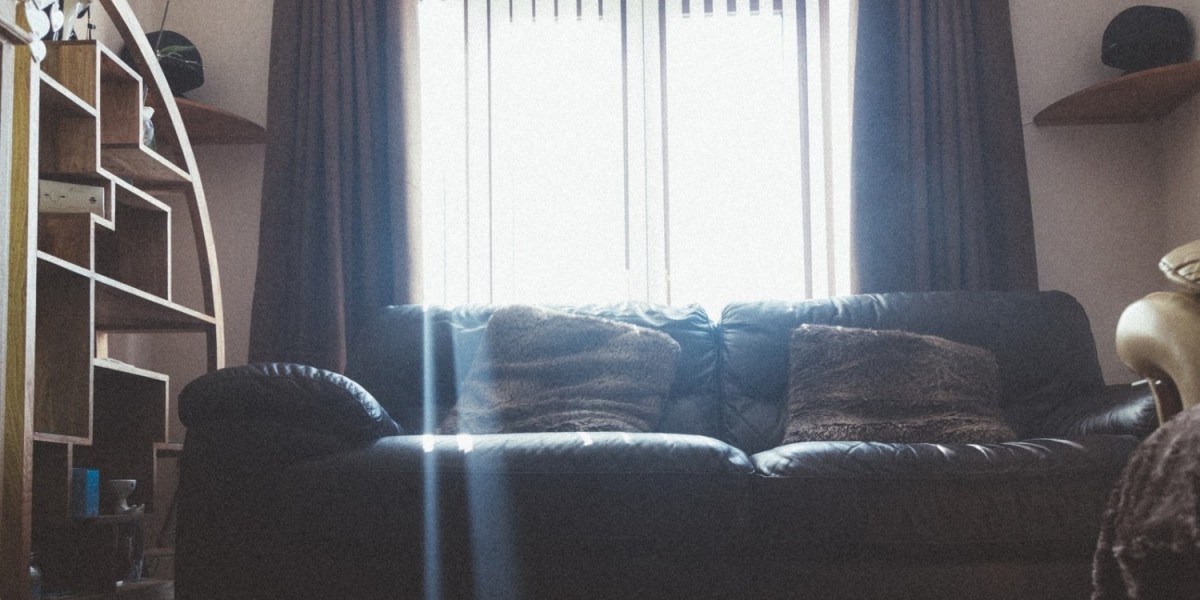 Blinds and curtains both maintain heat and allow you to manage the temperature inside your home while also giving privacy and complementing your interior design style.
Curtains are more effective in trapping heat and preventing cold from entering. This is especially the case with blackout thermal curtains, yet they must be properly fitted to your windows to provide the best results. The same is true for soundproofing: while blinds are effective, curtains, especially those made of thick material, are preferable.
Although blinds provide insulation, open slats still allow heat and cold to pass through. Blackout cellular blinds are ideal if you want to save money on heating and cooling.
Blinds Top Picks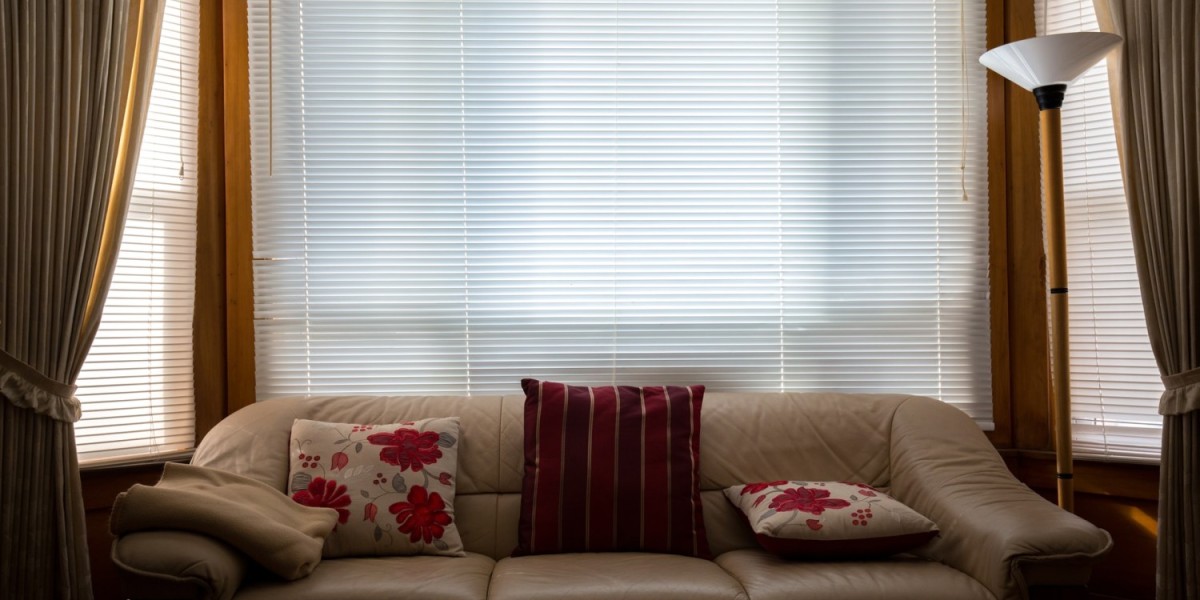 Luxaflex® Duette® Blinds – (Available at Blind & Shutter City)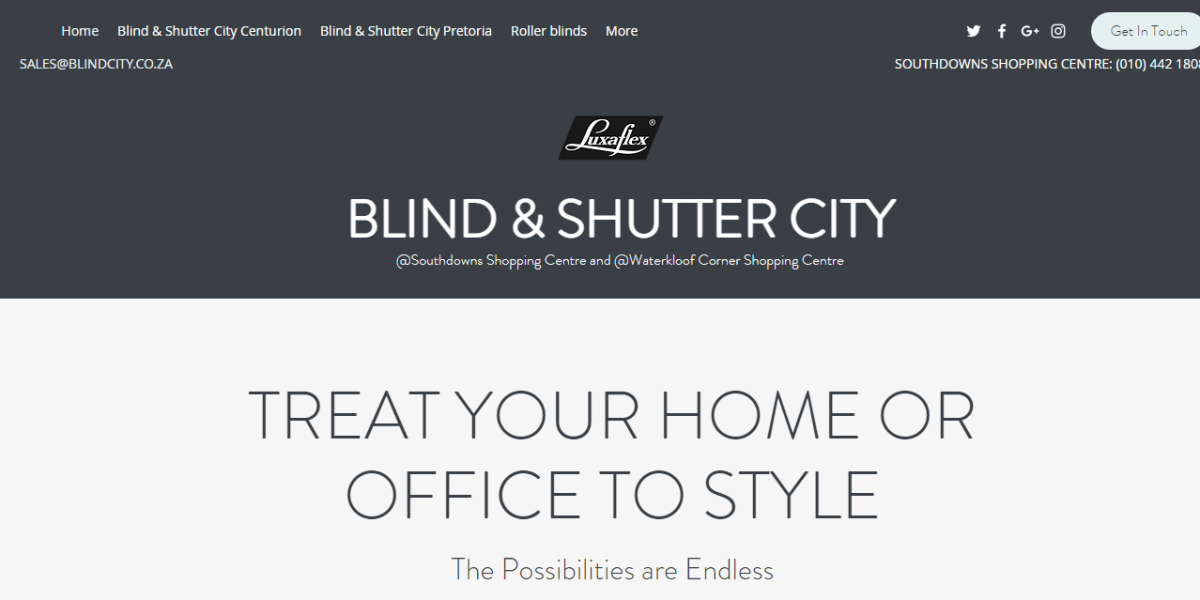 Best For: Functionality
These blinds are made from superior fabrics that are coated with anti-static film preventing dust and grime build-up. It has a shockproof lock instead of holes and cords for a more seamless look—best for problematic frames. Its fabrics are great in insulation and have acoustic properties.
---
Integrated Cellular Blind – (Available at Slick Group)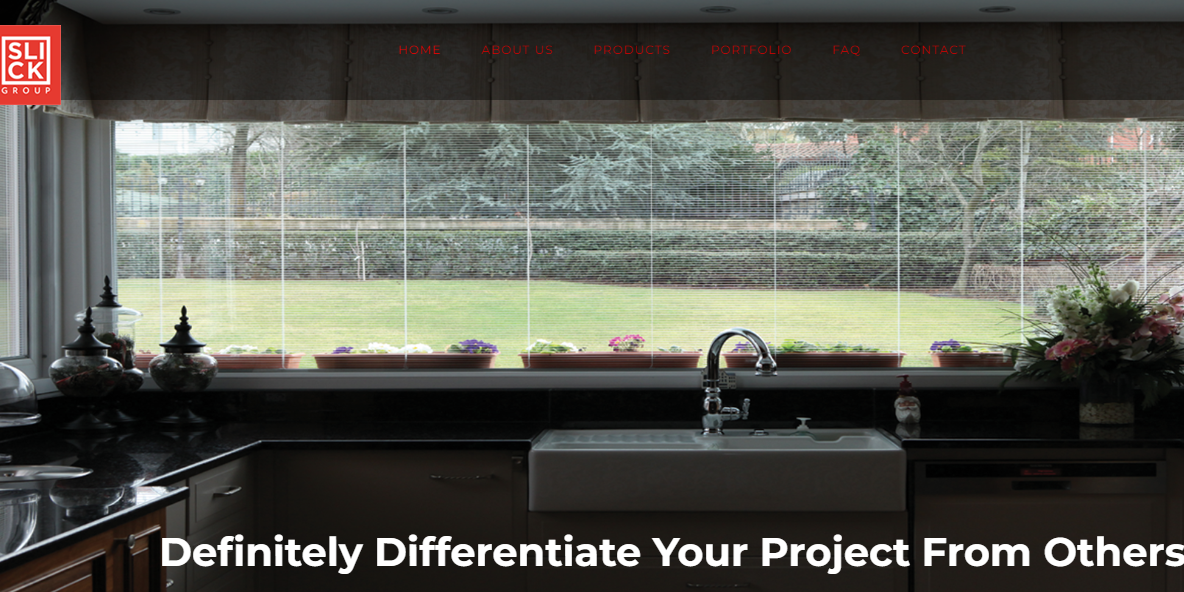 Best For: Low Maintenance
The cellular blinds are inserted between insulated double glazing with a brand-new system. This positioning prevents physical intervention and is safe against dust, contamination, and harsh weather conditions which require less maintenance and cleaning. The integrated cellular blind also has a blackout feature that gives you daylight control.
---
Aluminum Venetian Blinds – (Available at All in One Flooring and Blinds)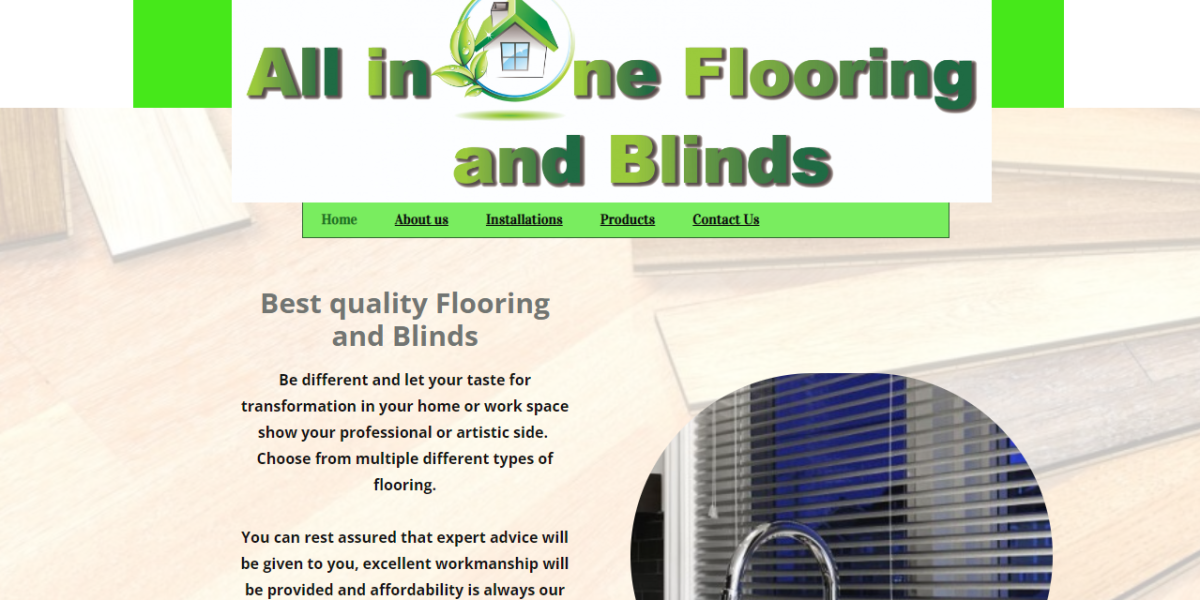 Best For: Clean Look and Light Control
Using these blinds provides a sleek and clean look and total control of the amount of light and heat you allow to come into your room. This type of blind allows you to create more space, privacy, and ventilation while complementing your interior design.
---
Roman Blinds – (Available at The Blinds Company)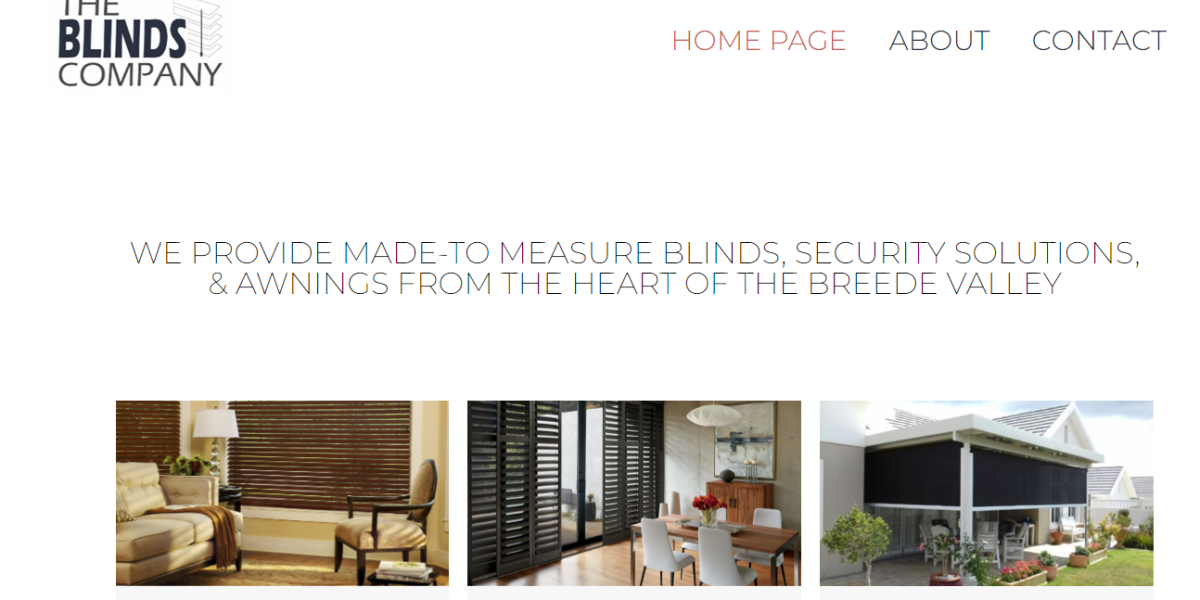 Best For: Soft Look and Ease of Use
These roman blinds are durable and versatile, perfect for the elegant vibe you want for a room. These are also easy to use allowing you to adjust the amount of light inside. Here, you'll have lots of options from wood to PVC, whichever suits your style the best.
---
50mm PVC, Wooden Blinds – (Available at BlindTech)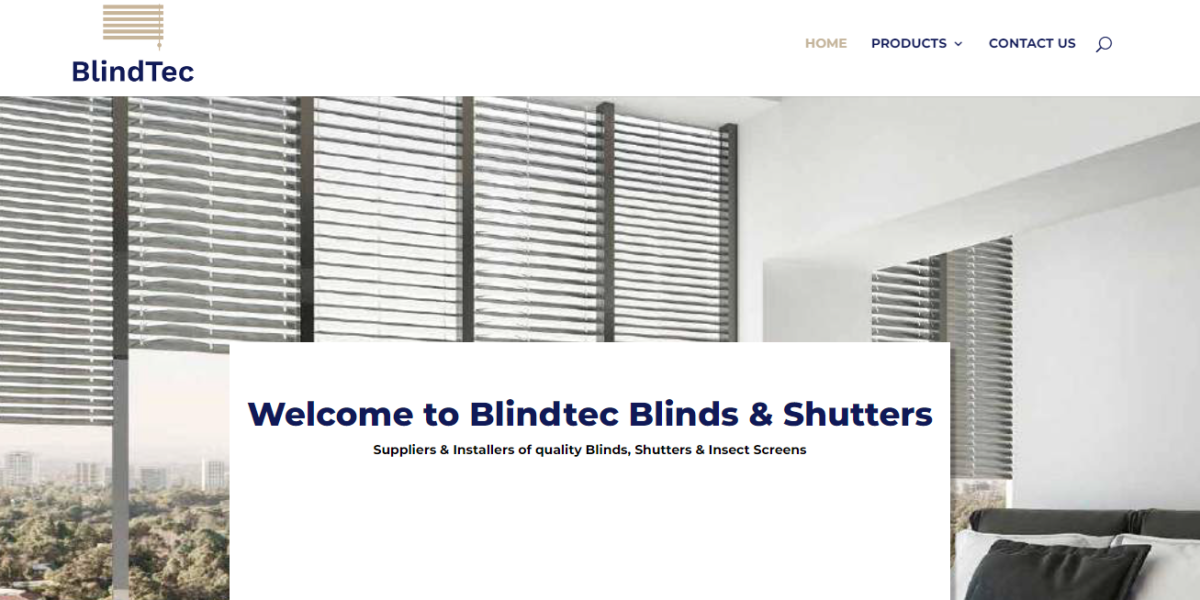 Best For: Versatility and Affordability
These blinds are highly flexible accentuating all interior design styles. Not all they maximize the visuals of your space they're also effective in terms of sun and light control. These are also very cost-effective and can be made according to your specifications.
---
Roller Blinds – (Available at The Blinds Shop)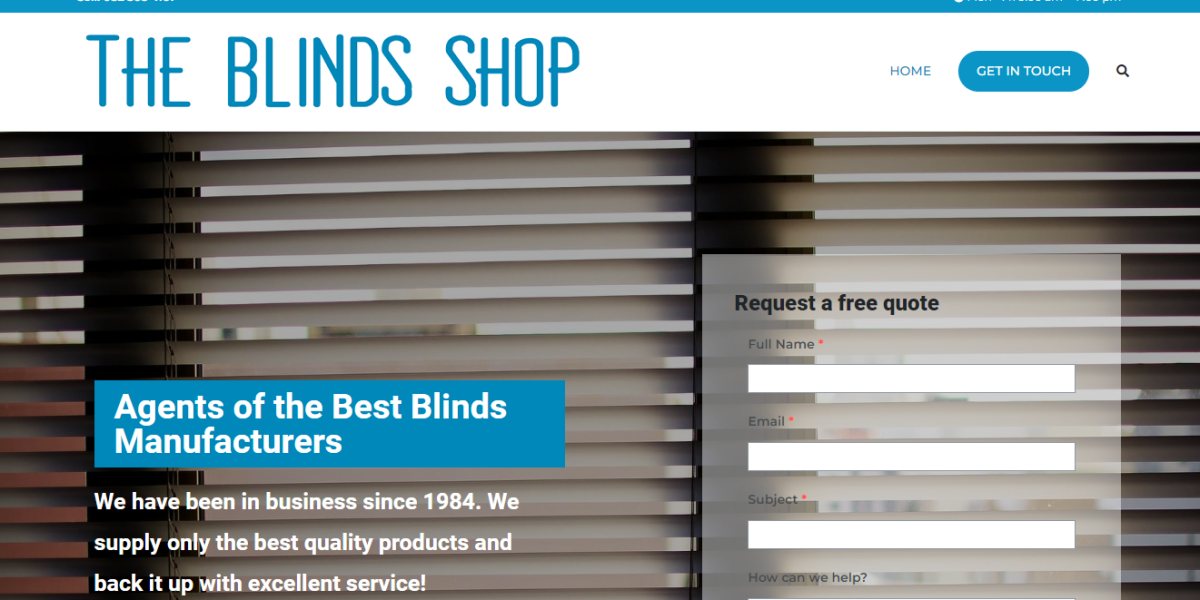 Best For: Convenience and Style
Roller blinds are easy to operate and light to handle which makes them practical. It generally has a simple design to complement the ambiance of your room. These are available in sun filter, block out, or sunscreen fabric—options for your room style and décor preferences.
---
Light Filtering Honeycomb Blinds – (Available at The Décor Connection)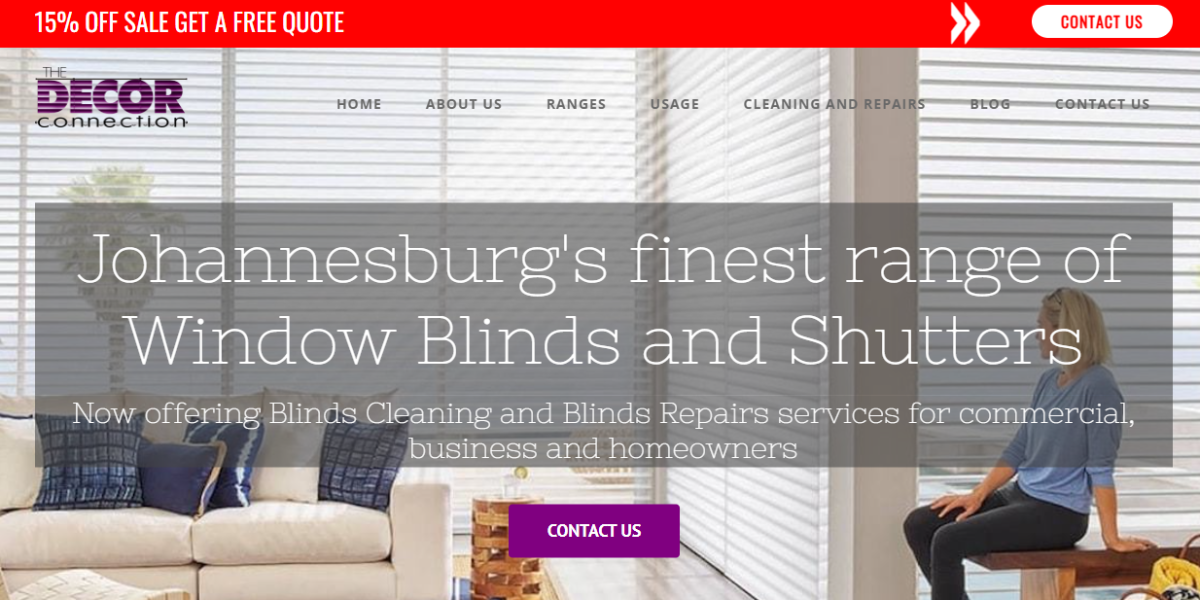 Best For: Light Filtering
This blind gives a bright look and vibe to your room. It has light filtering options which allow some light to come in and maintain privacy. Most of these blinds are fully washable making them ideal for your bathrooms, kitchens, bedroom, and living areas.
---
Sheerweave Blinds - (Available at Cape Blinds & Shutters)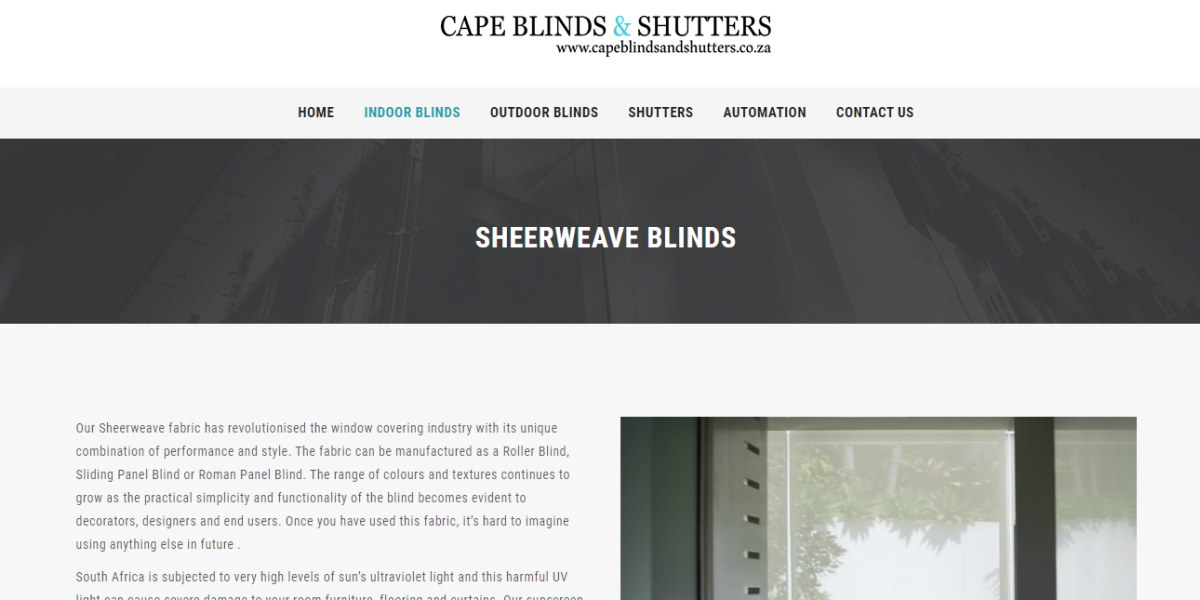 Best For: Style and Functionality
This is a versatile window covering of Sheerwave fabric which gives a more practical simplicity and functionality. It is also a great combination of performance and style. Sheerweave Blinds are very useful in protecting your space from UV ray damage and shielding against solar heat.
---
Vertical Blinds Blockout- (Available at Jacobs Blinds & Shutters)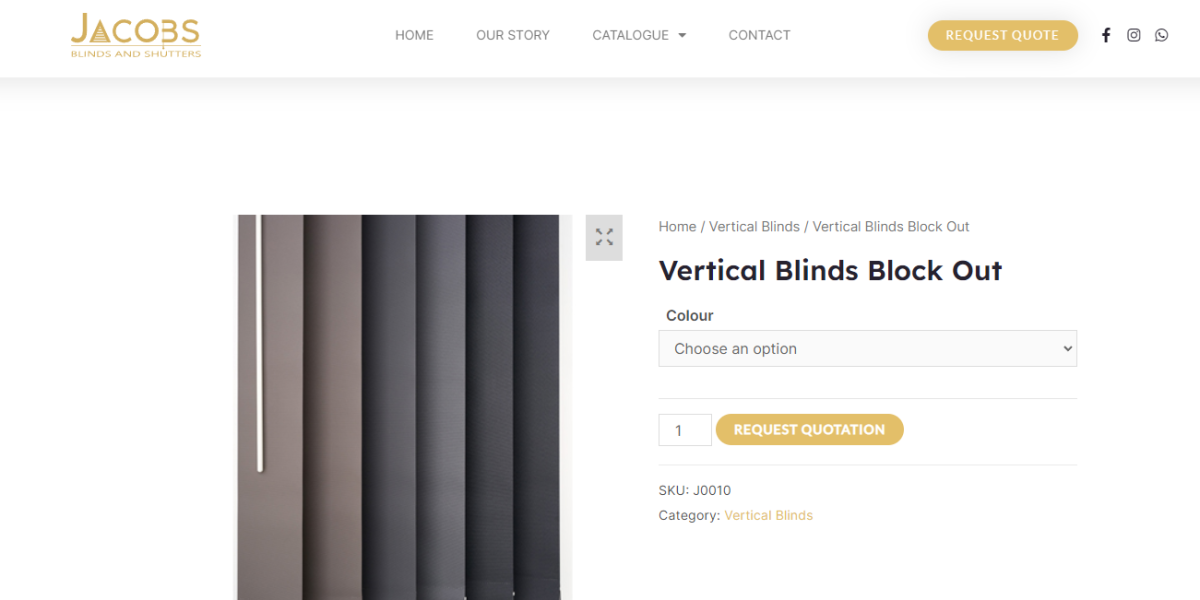 Best For: Durability and Neat Look
This type of blind is made of 100% polyester and also has an acrylic coating making it durable. It is also easy to clean and neat in appearance which is suitable for offices. Vertical Blinds Blockout has high fire retardancy and other areas with fire issues.
---
Synthetic Venetian Blinds - (Available at Active Blinds)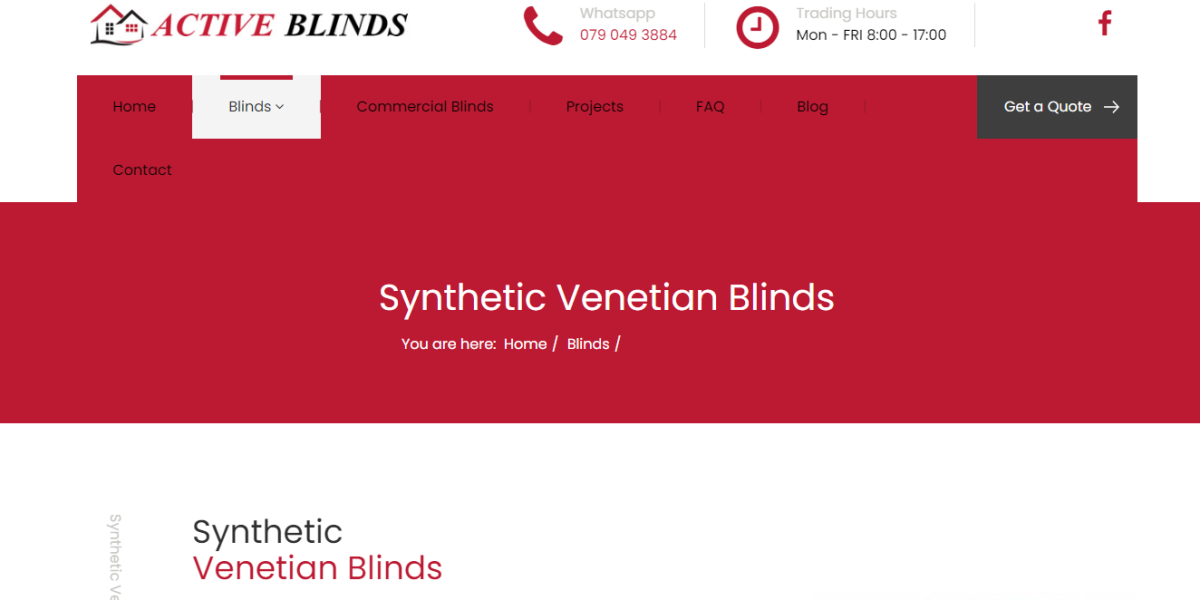 Best For: Moist Resistance
A good alternative to wood blinds which are made of patented synthetic materials. This makes it perfect in areas with high moisture like kitchens, bathrooms, and the like. Due to its material, you don't have to worry about warping under extreme temperatures.
---
Zebra Blinds – (Available at Custom Blinds and Shutters)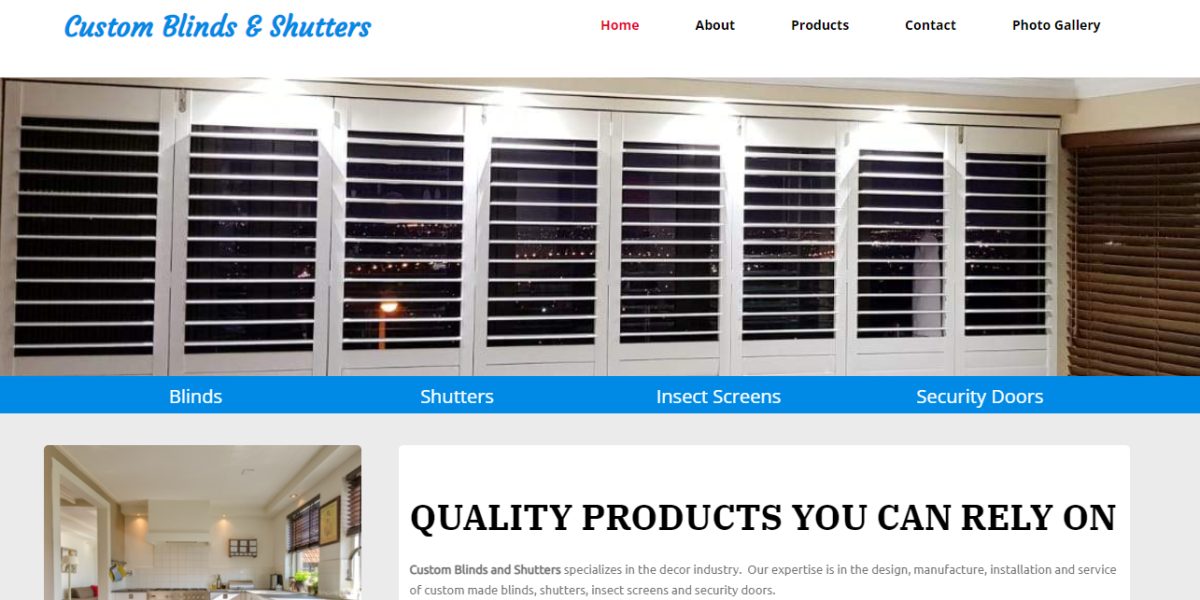 Best For: Light and Privacy Control
Also called vision blinds, zebra blinds is one of the stores' favorites list. It provides you with a perfect balance between light and privacy control. You'll be able to can adjust the stripes line while rolling the blinds up or down. With great ease, you can easily control the amount of daylight that comes into your space.
---
Pleated Blinds - (Available at Shadesigns)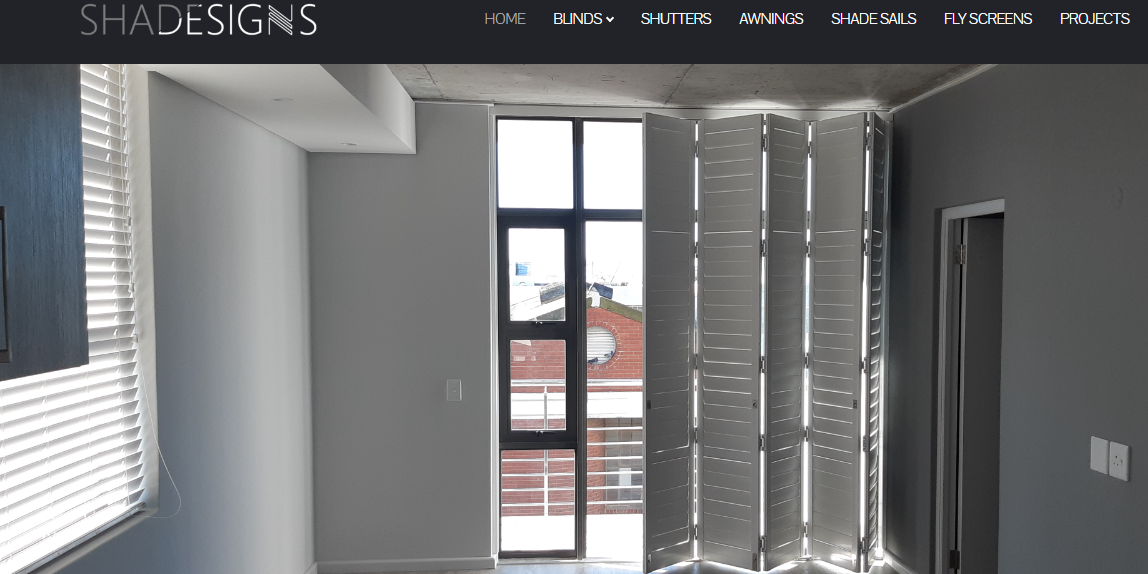 Best For: Light and Heat Control
Using this blind is great for heat and light control. It has the soft appeal of a curtain and the ease of a blind. Pleated blinds will provide you with an obstructed view with their small stack height and short projection.
---
Lantex Fabric Venetian Blinds - (Available at Windovert)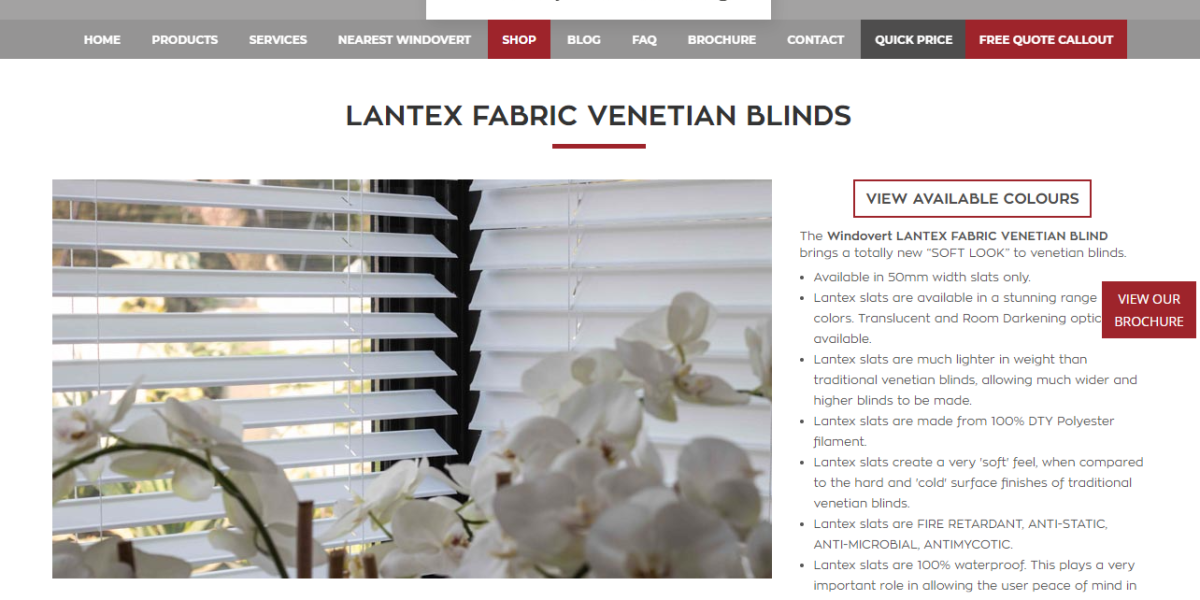 Best For: Durability
These blinds have a lighter weight than traditional Venetian blinds and are made from 100% DTY Polyester filament. It provides a soft look but its material is hardwearing and almost unbreakable. Lantex slats fire retardant, anti-static, anti-microbial, and antimycotic making it more beneficial for your room.
---
Plaswood Blinds - (Available at Junction Blinds)
Best For: Water-resistance and Against Extreme Temperature
Plaswood blinds are made from composite material which is a combination of plastic and wood. It provides a natural look and is also durable. They are great against moisture and humidity, best for kitchens and bathrooms but also good for other areas in your home.
---
Custom Zebra Blinds - (Available at Sensational Interiors)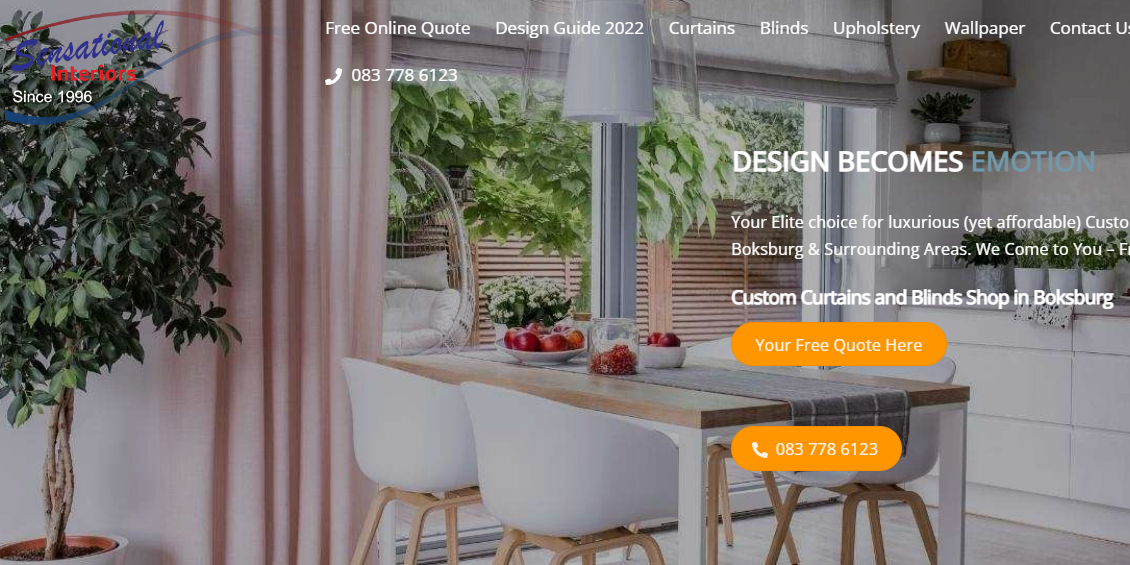 Best For: Aesthetics and Privacy
This blind gives off a modern and aesthetic appeal to your space. Its pattern allows the room to look more spacious and it is flexible to any design. It will be easy to control the amount of light and air in your room which helps you save more on energy bills.
---
Vertical Picture Blinds - (Available at Classic Blinds and Awnings)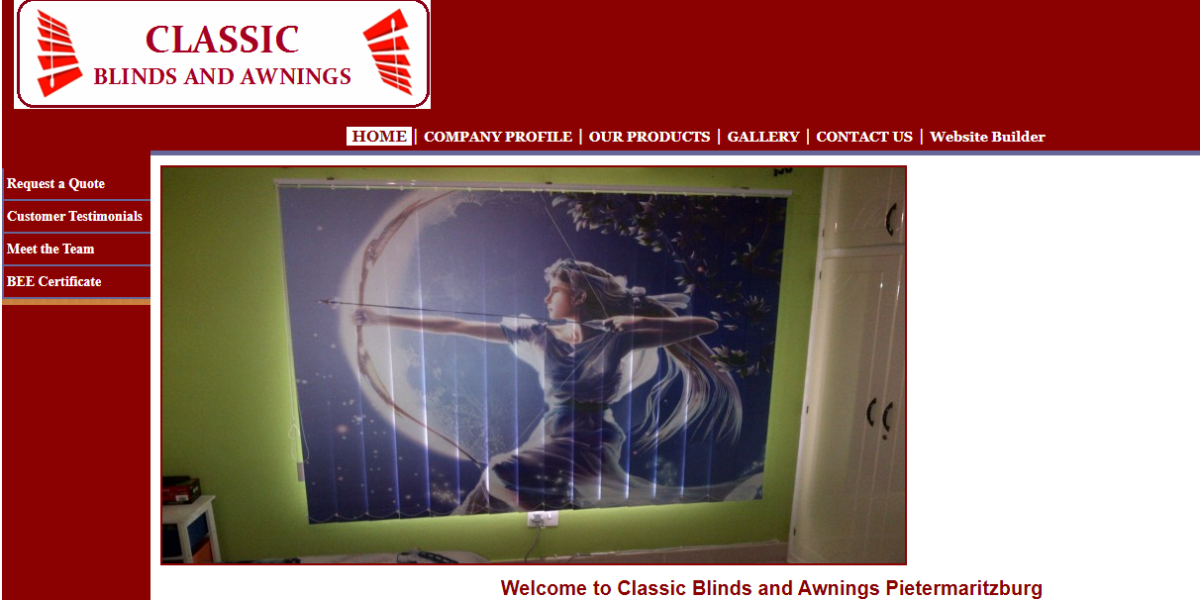 Best For: Added Visuals
If you want to add more visuals to your space, putting vertical picture blinds is a great choice. It has slats that run vertically down and shows the picture when titled to close. This is made of vinyl material which gives a blockout effect.
---
Blockout Roller Blinds - (Available at Curtain, Floor, & Blind Designs)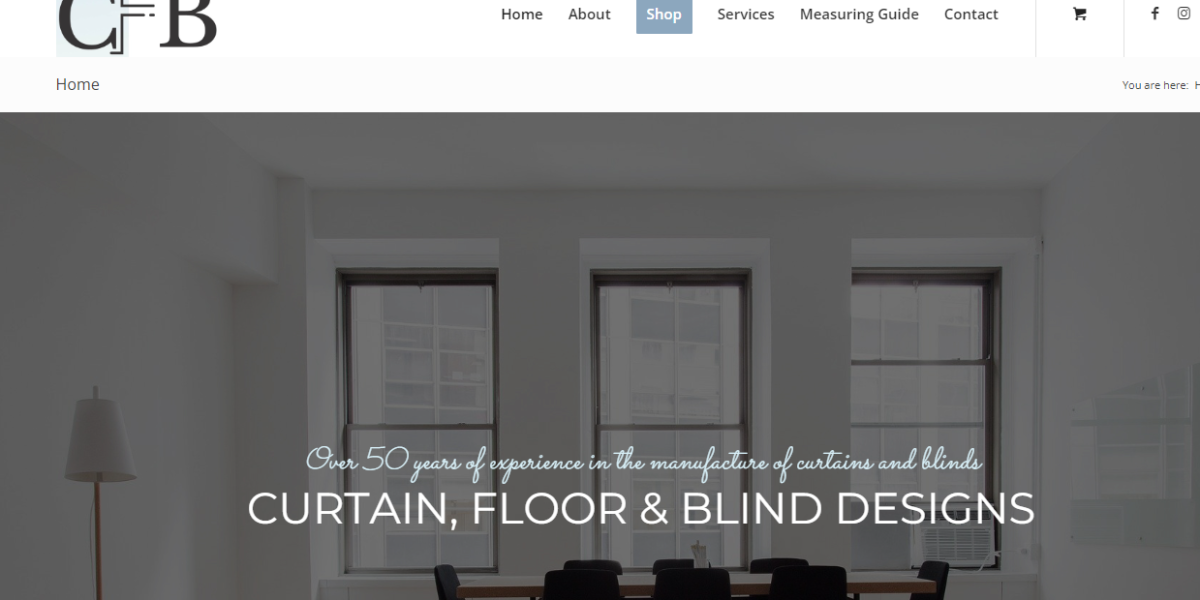 Best For: Light and Privacy Control
This kind of blinds is perfect for controlling the amount of light to enter into your room and also for privacy control. Its features add to your decorative style and the kind of feel you want to achieve. Using this is both practical and stylish.
Wooden Vertical Blinds (Available at Luminos)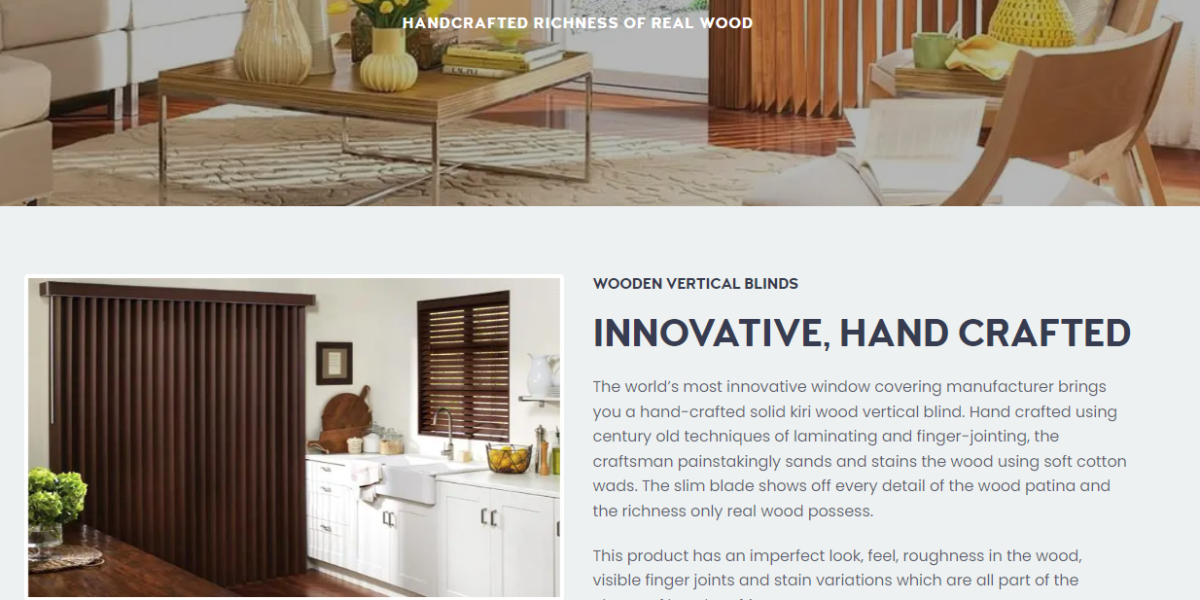 Best For: Anti-corrosion
Wooden blinds have excellent anti-glare features. It is also the world's most innovative window covering which is handcrafted with century-old techniques. The wood provides sun protection and is also very easy to clean. Its visual imperfection and rough texture add aesthetic value to your space.
---
Aluminium Venetian Blinds – (Available at Mr Price Home)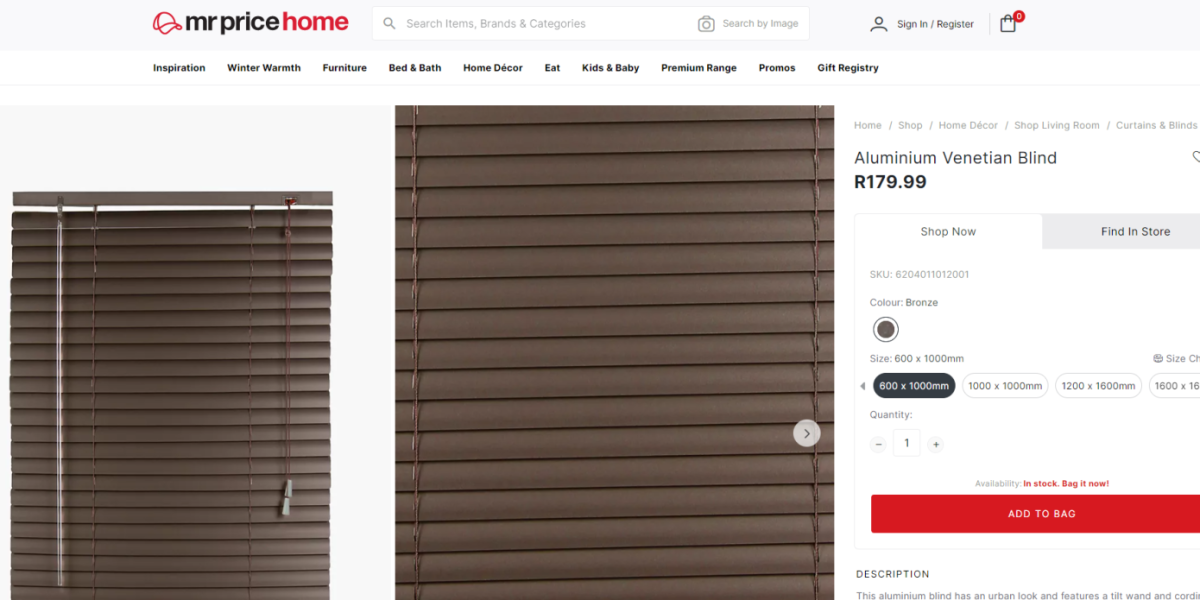 Best for: Reflecting Light and Heat
Metal blinds, often made of aluminium, are excellent at reflecting light and heat, making them ideal for the warm South African climate. They're highly durable, easily maintainable, and typically less expensive when compared to wood.
---
External Roller Blinds – (Available at Taylor Blinds)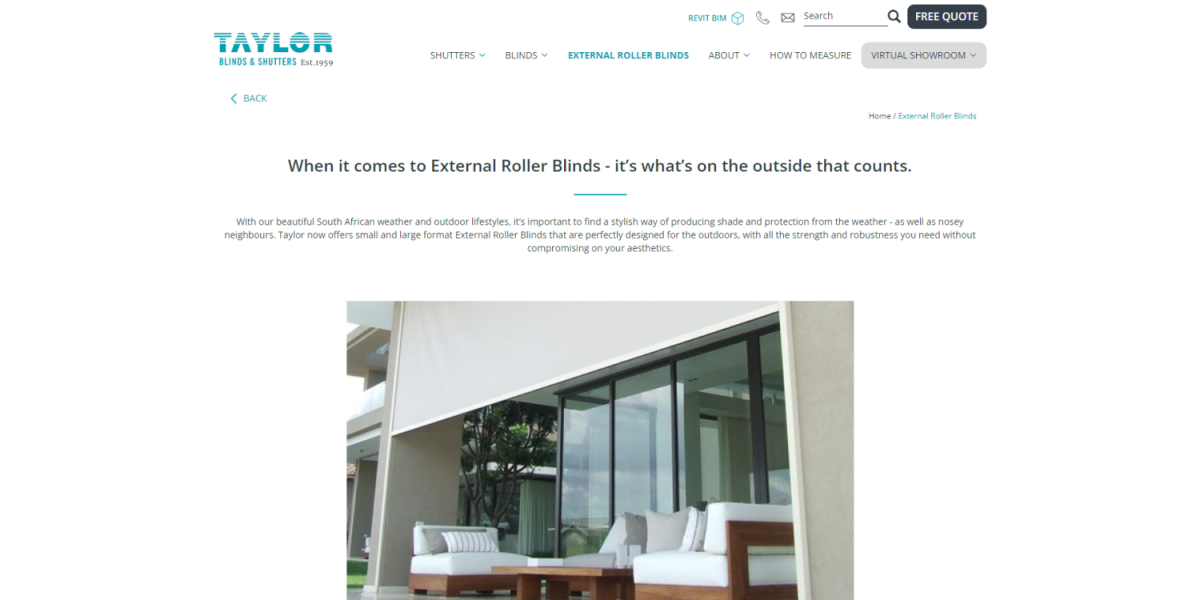 Best for: Weather Protection
South Africans typically enjoy outdoor lifestyles to enjoy the sunshine. Finding a fashionable way to provide shade and protection from the elements and nosy neighbours is essential. Taylor now provides small and large format External Roller Blinds intended explicitly for the outdoors, providing all the strength and durability you require without sacrificing appearances.
---
Curtains Top Picks
Faux Silk Ready to Hang – (Available at Edura)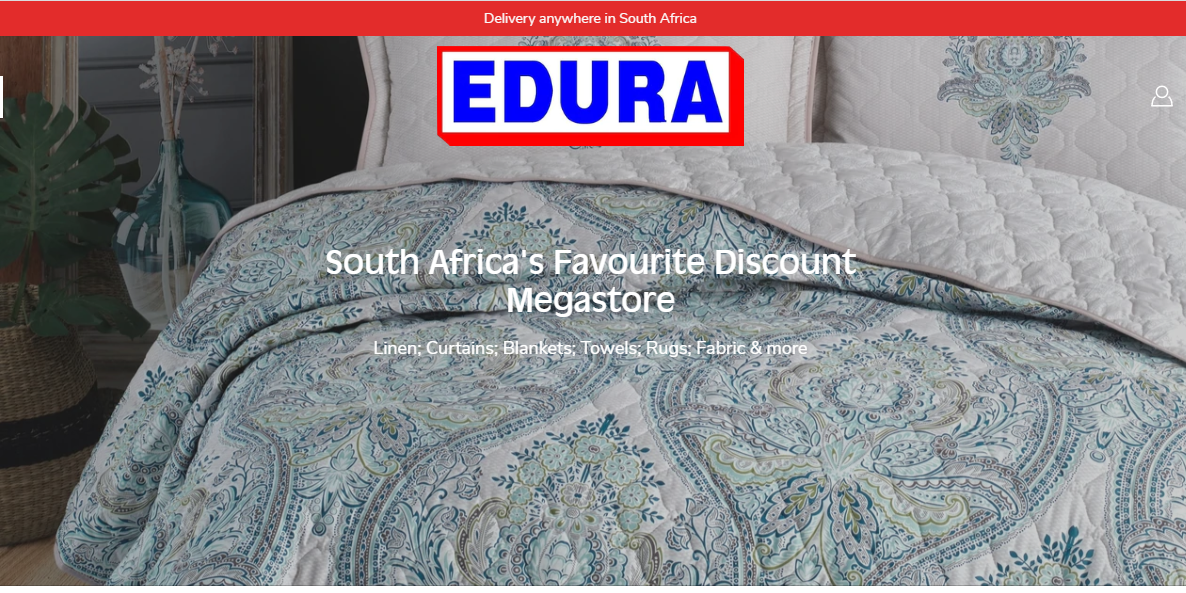 Best For: Elegance
If you want to give your room an air of classic elegance, go for a faux silk curtain. It is soft, has a silky appearance, and is easy to take care of which also makes it a great fabric for your window. This luxurious-looking curtain is ready to hang and professionally stitched and lined.
---
Calm – Rain Shower (Available at The Fabric Fox)
Best for: Versatility
Using calm colored curtains adds a relaxing and homey vibe to your space. Made from polyester, this curtain is highly durable which makes it cost-effective and sustainable. This calm curtain is also easy to clean and even goes well with the different room styles.
---
Lily Blockout Curtain – (Available at Sheet Street)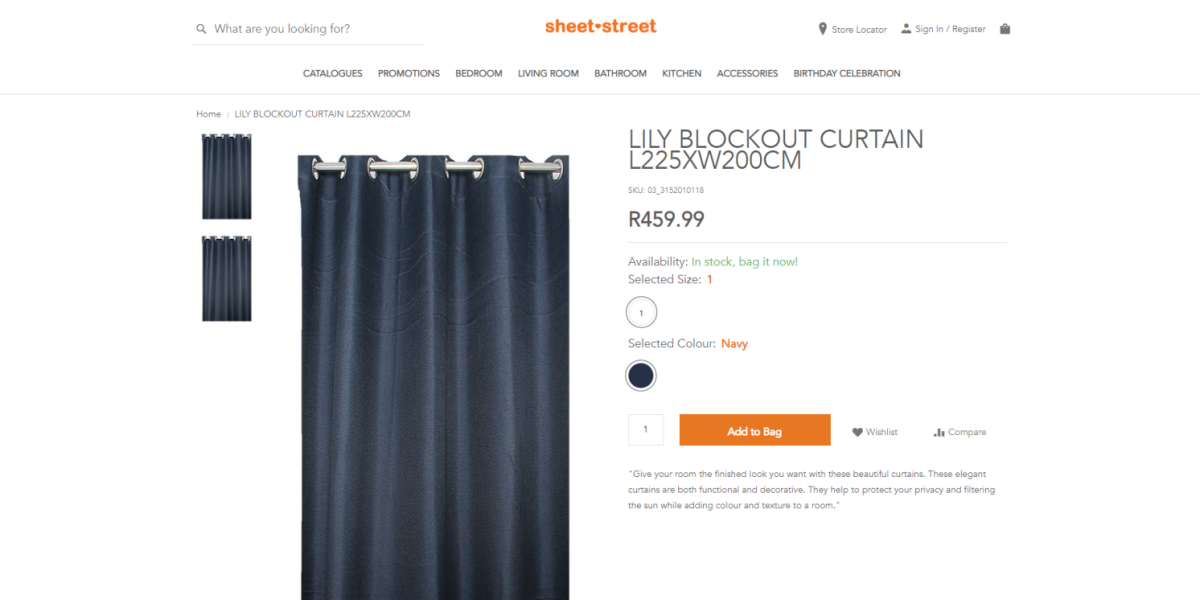 Best for: Reflecting Heat and Light
Use blackout curtains in the rooms that have the most light and heat. Not only do they protect your furniture from the sun, but they will block out headlights from the street and help reduce energy costs. In addition, blackout curtains will help you have a more peaceful sleep if one or more of your bedrooms get a lot of sunshine in the mornings.
---
Curtain Hemp White – (Available at Volpes)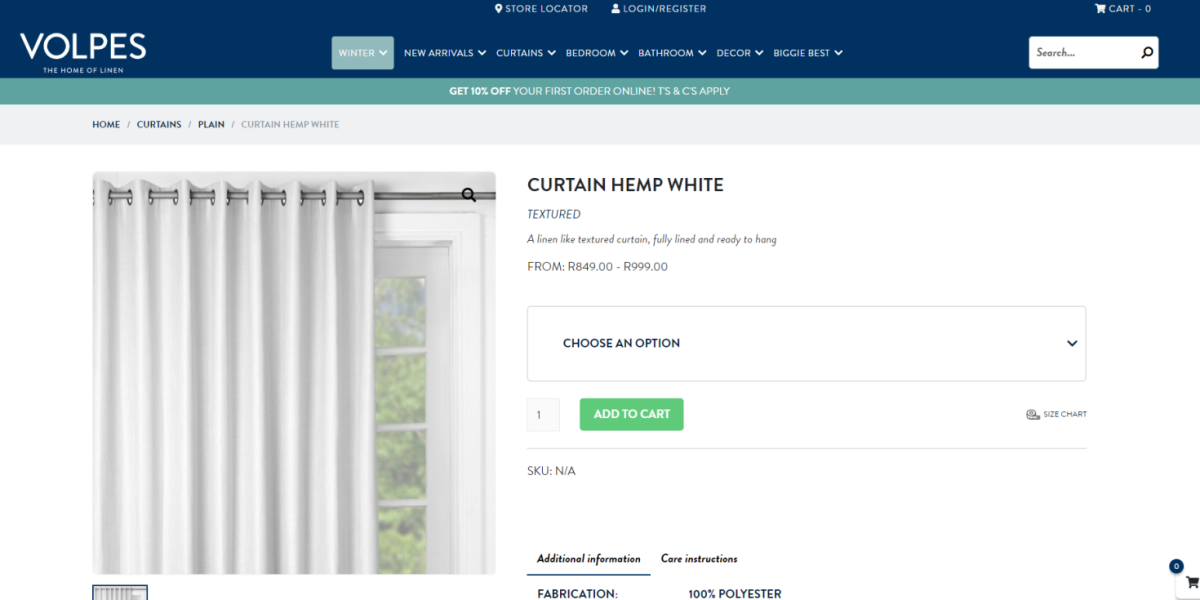 Best for: Eco-Friendly
Hemp curtains are an eco-friendly solution to those made from chemicals. Curtains made from a natural material reflect sunlight and can help lower your energy bill. Hemp curtains are also soft to the touch due to the natural fibres it's made from.
Featured on https://www.wisemove.co.za May 31 2022 
Comments (0)